Books by Lorcan Collins, founder of the 1916 Rebellion Walking Tour
The Easter Rising
A Guide to Dublin in 1916
By Lorcan Collins & Conor Kostick
A vivid and entertaining guide to the events and locations of the Easter 1916 Rising. Defying all the odds 1600 men, women and children went out on 24 April, Easter Monday, 1916 to fight for an independent Ireland. The battle raged for six days and resulted in the destruction of many parts of Dublin city. The bloody executions of the leaders by the British after the Rising awakened a generation to the cause of Irish freedom.
Vividly illustrated, this book takes you through the battle-torn streets of Dublin. Hear the sounds, smell the gunpowder and meet the main players, as the complexities of this dramatic episode in Irish history are explained in an accessible and concise fashion.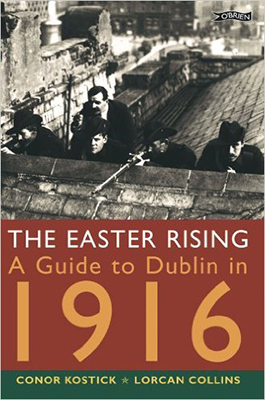 A short popular-style history of the event – indeed a remarkably thorough one, in which we discovered events we had forgotten or not known, and found photographs that were new to us too – but the arrangement by location rather than time means that the devout pilgrim or visitor is encouraged and helped to view the places of significance.
Books Ireland
James Connolly
16 Lives
by Lorcan Collins
James Connolly (1868-1916) was one of the leaders in Ireland's quest for freedom from British rule in 1916. This biography is an accurate and well-researched portrayal both of the man and the uprising. Part of the Sixteen Lives series of biographies of all sixteen men executed for their role in the rebellion.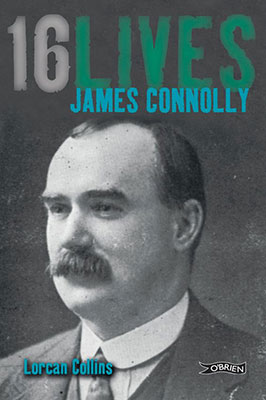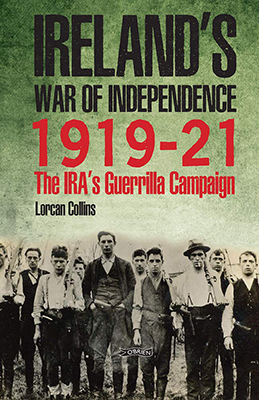 Ireland's War of Independence 1919-21: The IRA's Guerrilla Campaign
by Lorcan Collins
An accessible overview of Ireland's War of Independence, 1919-21. From the first shooting of RIC constables in Soloheadbeg, Co Tipperary, on 21 January 1919 to the truce in July 1921, the IRA carried out a huge range of attacks on all levels of British rule in Ireland. There are stories of humanity, such as the British soldiers who helped three IRA men escape from prison or the members of the British Army who mutinied in India after hearing about the reprisals being carried out by the Black and Tans in Ireland.